Tess Macoy started at Crisis & Counseling Centers (C&C) in May 2020, amid a pandemic. They were assigned the difficult task of starting an entirely new service, the Youth and Family Navigator Program, which promotes youth suicide prevention and supports at-risk youth and their families. Because the state funds the program, this life-saving service is free to all Maine youth ages 10 to 24. Services offered include safety planning, risk assessment counseling if there is access to lethal means (i.e., potentially dangerous objects like guns and certain medications), referrals, and connections to resources within and outside C&C.
Tess has found this role to be ever-evolving and rewarding. "I love that every day is different. On a good day, I feel a tangible success when there's been an intervention, where somebody who has been in crisis says, 'Wow, I feel better after being able to talk that out.' I love being able to connect clients to long-term providers who are going to support them in recovery, or sometimes just giving people the space to be seen and heard."
Tess's background is in political work and public health. Before coming to C&C, Tess worked as an HIV case manager and directed a statewide education program for health care providers focusing on LGBTQIA+ cultural awareness. Much of the cultural awareness work involved helping medical providers learn how to make their spaces affirming and welcoming for transgender (trans) patients.
Tess continues the LGBTQIA+ community work at C&C through the Youth and Family Navigator Program. It starts with the team of navigators Tess leads, who brings sensitivity, knowledge, curiosity, and compassion about different identities to their work. It is critical to have a holistic understanding that mental health is not separate from the other lenses that clients use to move through the world or how the world treats them. Even something as simple as offering a variety of gender identity options on forms makes a big difference. Tess and the Navigator team prioritize building trust with clients. They make sure to be clear and predictable about what information is private and confidential and what information their parents or guardians might have access to. They always strive to invite and affirm whichever identities the youth they work with choose to share with them.
Creating an affirming environment is important in their work because trans youth are particularly vulnerable to suicidal ideation. "The other piece of the perspective that I bring to this work is that there are astronomical rates of suicidality among queer and trans folks, but in particular trans folks, and then in particular trans youth. So there's been a different kind of pandemic of youth suicide in Maine and around the country. And so knowing the risk factors for suicidality, but also the protective factors, such as supporting families and adults that they can interact with who are affirming, really informs the work we do," says Tess.
The pandemic has added a whole new set of challenges for finding the care that the youth Tess works with needs. Overall there were limited openings for a wide range of levels of care and supportive services that Tess would typically recommend to youth and their families in pre-pandemic times.
Even under these circumstances, the Youth and Family Navigator Program has connected clients to vital resources. Some of the most steadfast support the youth in the program have received has come from within C&C. "What has been phenomenal though, is case management," says Tess. "Our case management team has been wonderful. They're flexible, adaptive, and creative. They're caring and responsive. It feels like we can work as a team, and even if there aren't external resources, we try to create some internal resources to be responsive to the needs of families. Being able to do that always feels successful."
About the Youth and Family Navigator Program:
Suicide is the second leading cause of death among Maine youth ages 10-24. The Youth and Family Navigator Program is designed to promote youth suicide prevention and support at-risk youth and their families. Facilitating the program are the Suicide Prevention Navigators, whose roles include: creating a critical safety net that offers opportunities for early intervention, continuous care coordination, and follow-up to ensure safety, as well as providing support for families who are often left feeling powerless and overwhelmed when their child is struggling with an acute or prolonged state of mental health crisis.
---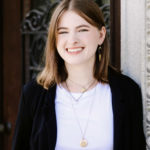 Interview and story by Amelia Metcalfe [she/hers], Communication & Development Specialist at Crisis & Counseling Centers
---