With Substance Use Disorder, there are many paths to recovery.
Crisis & Counseling Centers is on a shared mission with partners throughout Maine to save lives and strengthen communities, and we're putting all the options on the table. Because if we want to give people a fighting chance, we need to keep them alive, safe, and supported throughout their journey of active use and recovery.
We can help you or a loved one. Call us now (207) 626-3448.
OPTIONS Liaisons, are licensed behavioral health clinicians that are embedded within local emergency medical services (EMS) and law enforcement agencies in every county across Maine. Co-responders will work alongside their first responder counterparts to:
Engage in post-overdose follow up and help with referrals for services and supports such as insurance, housing, treatment and harm reduction.
Conduct proactive outreach with individuals, families and others affected in the communities.
Distribute Naloxone and education on how to administer this life saving medication.
Provide short-term counseling interventions when appropriate.
Offer anti-stigma education with community providers.
Each OPTIONS Liaison serves the entire county in which they are located. As the program grows and continues to respond to the needs of each community on a case-by-case basis, services may be amplified to include Syringe Service Programs (SSPs), Tier 1 and Tier 2 Naloxone distribution, Recovery Centers, medication assisted treatment providers, and food and housing supports among others.
The purpose of the OPTIONS (Overdose Prevention Through Intensive Outreach, Naloxone and Safety) initiative is to better support people in Maine who suffer from substance use disorder and to provide them with every available resource to avoid a potentially fatal overdose.
Under the umbrella of this initiative, every Maine county will have a mobile response team that engages with communities to:
Promote substance use prevention.
Promote harm reduction strategies to reduce the risk of both fatal and non-fatal overdose.
Connect people directly to recovery services and treatment.
Distribute Naloxone.
Increase awareness of Maine's "Good Samaritan Law," which protects someone experiencing an overdose, or who reports a suspected overdose in good faith, from prosecution for certain drug-related offenses.
Destigmatize substance use disorder so that those suffering from it are less apprehensive about seeking support.
Make a referral to our OPTIONS Liaisons
Eligibility Requirements:
This service is available to anyone at risk of overdose or who has recently overdosed. Insurance is not required for this service, it is free to all who need it.
This service is available in the following regions:
Kennebec County
Somerset County
Support is available statewide through other OPTIONS partner agencies. Visit, KnowYourOptionsME.com to connect.
This service is provided at no cost thanks to funding from the Maine Department of Health and Human Services. 
The Maine Drug Data Hub is a collaboration between several state departments, the Governor's Office and the University of Maine. The aggregation of state and community information on the hub provides resources, data, and visualizations to inform Mainers about efforts to reduce the harm caused by drug use and drug overdose and to track progress towards reaching the goals outlined in Governor Janet Mills' Maine Opioid Response Strategic Action Plan. Visit the site here, https://mainedrugdata.org/
Since 2019, the State of Maine has made State-supplied naloxone available to organizations and members of the community that wishes to have it on hand in case of an opioid overdose emergency or to distribute to individuals that use opioids as well as their loved ones. From July 2019 to July 2021 the Maine Naloxone Distribution Initiative and the Maine Attorney General's Naloxone Distribution Program has distributed over 110,000 doses of naloxone to communities throughout Maine. Visit the site here, https://getmainenaloxone.org/
The Overdose Prevention Through Intensive Outreach Naloxone and Safety (OPTIONS) initiative is a coordinated effort of the Maine Office of Behavioral Health (OBH) and other state agencies to improve the health of Mainers using substances through harm reduction strategies, helping them on the road to recovery, and dramatically reducing the number of fatal and non-fatal drug overdoses. Visit the site here, https://knowyouroptions.me/
Meet our compassionate and highly-trained team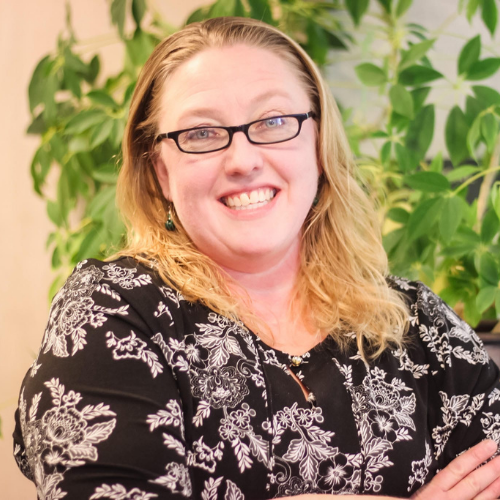 Elisa Sousa, LSW, CADC, BHP, M.Ed. [she/her]
Case Management Administrative Manager
Caron Chase [she/her]
Somerset County OPTIONS Liaison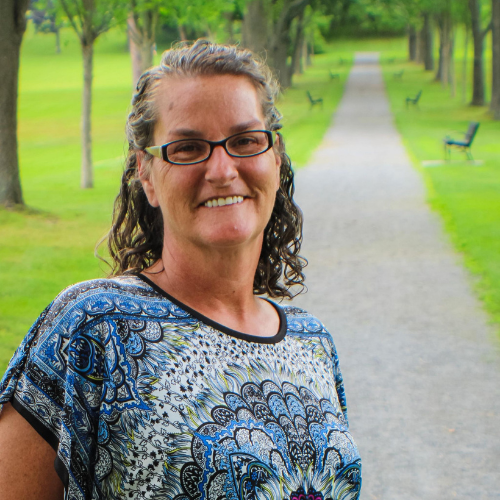 Dawn Kearns [she/her]
Kennebec County OPTIONS Liaison