Getting to know the Somerset OPTIONS Program with Caron Chase
The OPTIONS (Overdose Prevention through Intensive Outreach, Naloxone and Safety) program is a new program in Somerset County provided by Crisis & Counseling Centers (C&C) in coordination with the Maine Office of Behavioral Health (OBH) that aims to better support people in Maine who suffer from substance use disorders and to provide them with every available resource to avoid a potentially fatal overdose.
Caron Chase brought the program to Somerset County in May 2021 when she rejoined C&C's team as an OPTIONS Liaison with the goal of responding to overdoses within the community, raising awareness about substance use disorders, providing harm reduction materials, and aiding her community members in seeking substance use disorder treatment in any way possible. Chase is able to provide education surrounding harm reduction, Naloxone (otherwise known as Narcan), and training on how to use it, and help clients access services whether that be substance use disorder treatment or social services like MaineCare and SNAP benefits (i.e. food stamps).
Chase began her career with C&C working in their Crisis Stabilization Units and attending Kennebec Valley Community College where she received her associate's in Mental Health. She continued her education at the University of Maine graduating with a bachelor's in social work. She has previously worked in child protective services, local schools as a behavioral health professional, as well as a Family Service Coordinator at Kennebec Valley Community Action Program.
Looking for a career change, Chase took on the role of being Somerset County's first OPTIONS liaison. Chase loves being able to support her neighbors in such a hands-on way. "It's getting services to people who need it in the community I live in," Chase says. "I think that's a big part of why I do this. I'm working with clients who are my neighbors, my friends, or my family. They're the parents of the children my kids go to school with. I see the need for the work I do. Somerset County has been hit hard by the opioid crisis. I want to combat that." Chase continues, "I love being able to meet people where they're at. Being able to see growth in some clients and knowing that I'm helping is so rewarding."
The OPTIONS program prioritizes using harm reduction strategies to help clients move towards recovery and reduce the number of fatal and non-fatal overdoses. Chase believes that harm reduction is a vital part of fighting the opioid crisis in Maine. "We've tried other strategies, right? We've tried telling people 'Just don't use'. We've tried locking people up and throwing away the key. This war on drugs hasn't gone anywhere and we need to change it from a war to supporting people. We need to support people where they're at and harm reduction does that. In the harm reduction model, I can say 'It's okay. I see you. I see you where you're at. What can I do to support you and help you?' I don't sit there and say 'No, you're bad' or 'Hey, you belong in jail because you have a brain disease'. It's meeting people where they're at and making those connections with them that you just wouldn't have made through other approaches."
A huge challenge Chase faces in her role is the stigma surrounding substance use disorders. "I think there's a lot of stigma around substance use in general. People see substance use as a choice rather than a brain disease and an addiction. I do feel like there's lots of education that can happen around what addiction actually is here in Somerset county and along with that comes harm reduction and saying 'What we've been doing, hasn't worked. So what can we do that's new?' And that's what harm reduction is."
OPTIONS is a unique harm reduction program in its ability to provide flexible support. Chase can meet clients in their homes, provide transportation when needed, and help clients access substance disorder treatment like detox programs, medication-assisted recovery, residential or outpatient treatment.
One recent client has benefited from OPTIONS' flexibility. A Mainer who was recently released from out-of-state prison and moved back home found themself at a loss when their Suboxone prescription was running out and the MaineCare application that the prison had filed for them hadn't been processed, leaving them vulnerable to losing coverage of the medication that was assisting them in their recovery. They had heard about Chase and called her up to see if she could help. She was able to drive them to the MaineCare office since they didn't have access to transportation (especially since many local free transportation resources are contingent on being a MaineCare recipient). They were able to sign up for MaineCare that day with no lapse in their treatment. Chase also helped them sign up for SNAP benefits that day. Success stories like these prove how beneficial OPTIONS can be to Somerset County.
Chase has seen a lot of support from other organizations that serve those with behavioral healthcare needs. Somerset Public Health, Kennebec Behavioral Health, and Kennebec Valley Community Action Program have been instrumental in helping Chase connect with local community leaders and referring clients to her. She has been working hard to get out into the community and spread her message. She has connected with local emergency response services, recovery events, food pantries, and attended church events.
A large part of Chase's work is providing Naloxone and training on how to use it. Access to Naloxone is particularly important in a rural community like Somerset County where it may take more than 20 minutes for emergency personnel like EMTs, firefighters, or local law enforcement to arrive at the scene. It's important to administer Naloxone as soon as possible after an overdose, which is why it's vital for anyone who uses substances or has someone in their life who does to have it on hand.
Chase is looking forward to bringing new projects to the OPTIONS program like offering free Fentanyl testing strips. Fentanyl testing strips can be a life-saving tool for any type of drug use. Substances being laced with Fentanyl is becoming an increasing concern for those who are actively using it as it can be very dangerous to ingest. As Caron explains, "It takes a very small amount of Fentanyl to make somebody overdose. They're finding that it's being mixed into other substances besides heroin. We're starting to see it mixed in with stimulants and marijuana and other substances that people are using. It's always a great harm reduction tool to test your drugs before you use them to know what's in them and make sure you're not getting a bad batch of something. I recommend anybody who's using substances to know what you're using."
Chase hopes the community will continue to get to know her better and the assistance she's able to offer. "I am here. You can call me and I can help. This is a grant program for five years. So for the next five years, this is my job, I'm not going anywhere. I'm here to support people in my community and save their lives."
Caron Chase can be reached by emailing her at CChase@CrisisAndCounseling.org or by calling/texting her at (207) 215-6254. Referrals to the program can also be made online, https://crisisandcounseling.org/options-referral/.
---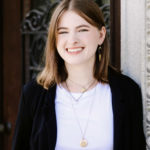 Interview and story by Amelia Metcalfe [she/hers], Communication & Development Specialist at Crisis & Counseling Centers
---