Help us make the holidays brighter for clients we serve.
On behalf of the individuals and families working to develop the skills they need to support their recovery with addiction and mental health needs, we thank you for your desire to support Crisis & Counseling Centers. We are accepting drop-off donations and you can also shop online and have NEW items shipped directly to our agency:
Attn: Development Office
Crisis & Counseling Centers
10 Caldwell Road
Augusta, Maine 04330
This wish list is updated regularly to reflect the current needs of our clients. As such, some items that you may have donated in the past may not be needed at this time.
Download a printable wishlist. 
Shop our Amazon wishlist which includes many of the wishlist items.
Questions? Email publicrelations@CrisisAndCounseling.org
Most Needed Items (updated for the holiday season on 11/26/2021)
Gas Cards – $15
Grocery Store Gift Cards
Coloring books for adults
Colored Pencils
2022 Calendars/Planners
Dunkin Donut Gift Cards
Sleds
Bakeware (pizza pans, cupcake pans, bread pans, cookie sheets)
Small Bookshelf
Sensory fidgets for kids
Craft kits for adults
Journals
Holiday Candy
Board Games (King of Tokyo, Candyland, Sorry!, Ticket to Ride, Mancala, Battleship, Connect 4, trouble, Parcheesi, Bananagrams, Jenga, Uno, Apples to Apples, sparkle kitty, Santorini, Monopoly, code names, Carcassonne, Rummikub, Pictionary, Chess, Checkers)
Good & Cheap Cookbook
Girl's Yoga Pants: size 4/5, 6/7, 8/10, 10/12, 14/16, 16/18
Girl's Sweatshirts: size 4/5, 6/7, 8/10, 10/12, 14/16, 16/18
Girl's Mittens: all sizes needed
Girl's Winter Hats, all sizes needed
Boy's Sweatpants: size 4/5, 6/7, 8/10, 10/12, 14/16, 16/18
Boy's Sweatshirts: size 4/5, 6/7, 8/10, 10/12, 14/16, 16/18
Boy's Mittens: all sizes needed
Boy's Winter Hats, all sizes needed
Women's Yoga Pants: size S, M, L, XL, XXL, XXXL, XXXXL
Women's Sweatshirts: size S, M, L, XL, XXL, XXXL, XXXXL
Women's Gloves: size S, L, XL
Women's Hats, stretchy one size fits most
Men's Sweatpants: size S, M, L, XL, XXL, XXXL, XXXXL
Men's Sweatshirts: size S, M, L, XL, XXL, XXXL, XXXXL
Men's Gloves: size S, L, XL
Men's Hats, stretchy one size fits most
Stocking Stuffers (Candy, small toys, jewelry, and hair accessories, scented markers, clay, playdough, sheet face masks, nail polish, colored pencils, notebooks, coloring books (adult and children) variety of things)
Gift Cards
Straight Talk Minute Cards
Disney+ (to use in Crisis Stabilization Units)
Gas cards
Hannaford
Dunkin Donuts
McDonald's
Walmart
Dollar Store
Taxi Vouchers (Augusta, Waterville, Skowhegan areas)
Visa/MasterCard/American Express
Personal Items
Prepaid flip phones
Ponchos
Toiletries (deodorant, lotion, conditioner, body wash, toothpaste, dental picks, shaving cream, etc.)
Sunscreen
Self-care items (nail polish, makeup, etc.)
Natural Hair Products (Grease, Edge Control, Gel, Relaxers)
Hair detangling spray
Hairbrushes
Children's Hair Accessories (small rubber bands, headbands, ponytail holders, etc.)
Dry cat food
Dry dog food
Kitty Litter
Nail clippers
Baby Wipes
Slippers (Adult)
Shoes (All Sizes – children and adult)
Underwear & Bras (Adult, Infant, Child, all genders)
All size/gender sweat outfits (pants, hoodies, shirts, etc.)
All size/gender adult t-shirts
All size/gender adult shorts
Coats (All Sizes)
Wallets and purses
Umbrellas
Robes
Crisis Stabilization Units/Household Items
Frying Pans
Shower/bath towels
Washcloths
Pillows
Twin-sized sheet sets
Twin-Size Adult Weighted Blankets (15lb)
Twin-Size Children's Weighted Blankets (7lb)
Twin-sized Comforters
Facial tissues
Cleaning Supplies
Sponges
Air freshener
Bleach
Disinfectant and multipurpose cleaner
Clorox Wipes
Lysol
Toilet Brushes
Vacuums
Brooms/Dustpans
Kitchen Supplies
Reusable grocery bags: medium and large
Toasters
Blenders
Pots and Pans
Baking Sheets
Dish Sets
Mugs
Cup and Glass Sets
Silverware
Shoebox sized plastic storage tubs with lids
Foldable/collapsible laundry baskets
Bath mats
Shower curtains
Children's Items
Children's clothing (pants, shirts, PJs, underwear, socks, etc.) – all sizes
Fuzzy Blankets
Sleep Sacks
Teethers
Toilet Training Seats
Baby Baths
Baby body wash and shampoo
Night Lights
Baby bottles
Baby food
Sippy cups
Diapers (all sizes)
Socks from N- 24 months
Clothes from N- 24 months
Infant Booster Seats
Toys and Activities (for all ages)
Embroidery Thread for bracelets
Glue: Elmer's white glue and glue sticks
Stickers for crafts, etc.
Construction paper
Fun bookmarks
Pencil sharpeners
Journals
Planners
Diamond painting kits
Paint-by-number kits
Crochet kits and crochet hooks
Tricycles
Tie-Dye kits
Tempera paint
Sand Toys
Basketballs – adult and kid sizes
Soccer goals
Soccer ball – adult and kid sizes
Bean Bag Chairs
Lunch Boxes
Large Tote Bags
Mess-Free Crayola Coloring Supplies
Toys (Dolls, Barbies, Action Figures, Legos, etc.)
Ethnically diverse Barbie dolls
Ethnically and gender diverse baby dolls
Headphones/Ear Buds
Dollhouse Furniture and Accessories
Lego Sets
Bath Toys
Bubbles
Die Cut Machine
Sensory Table
Science Kits
Footballs
Kickballs
Art Sets
Learning toys for ages 2 – 6
Sketch Pads
Family Board Games (Sorry, Candy Land, Connect 4, Jenga, Hungry Hippos, HedBanz Game – Family Edition, Trouble, Clue Junior, Kerplunk, Scrabble Junior)
Rattles
Rockers/ Bouncers
Walkers
Strollers
Infant Activity Gym/ Tummy Mat
Infant toys (Rock a Stack and First Blocks, Stack Up Cups, Soft Books, Rattle and Roll Ball, Pop Up Toys, Scoot Around Toys)
Contact our development team.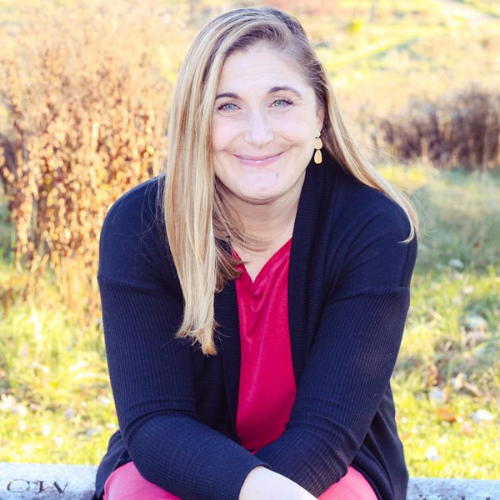 Amber Kruk [she/hers]
Communications & Development Director