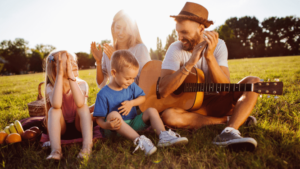 If you are a parent or caregiver working on your recovery and want to learn more about the effects of substance use on your family, parenting style, and your relationship with your child join us for this FREE 17-week program.
You will explore hands on activities along with guided discussions to enhance your self-awareness and increase your ability to relate to your child/children in a safe and supportive environment surrounded by parents and caregivers who share similar life experiences.
The Kennebec county group is for those living in the county and surrounding areas. There are seventeen sessions, all about 90 mins, which will take place on zoom on Tuesdays 3:30 pm to 5:00 pm, June 15th, 2021 – October 5th.
If you or a loved one is interested in participating in this free program please contact Elisa Sousa at (207) 446-4778 or Jenny Freudlich at (207) 895-1580 for more information or to register.
You may also register online here >> https://bit.ly/3fNhywe
Together we will:
Explore ideas and build skills.
Strengthen your connection with your child.
Increase you and your child's healing.
Full Series Details
When: Tuesdays 3:30 pm – 5:00 pm
Dates: 6/15, 6/22, 6/29, 7/6, 7/13, 7/20, 7/27, 8/3, 8/10, 8/17, 8/24, 8/31, 9/7, 9/14, 9/21, 9/28, 10/5
Where: Zoom
Register Online: https://bit.ly/3fNhywe