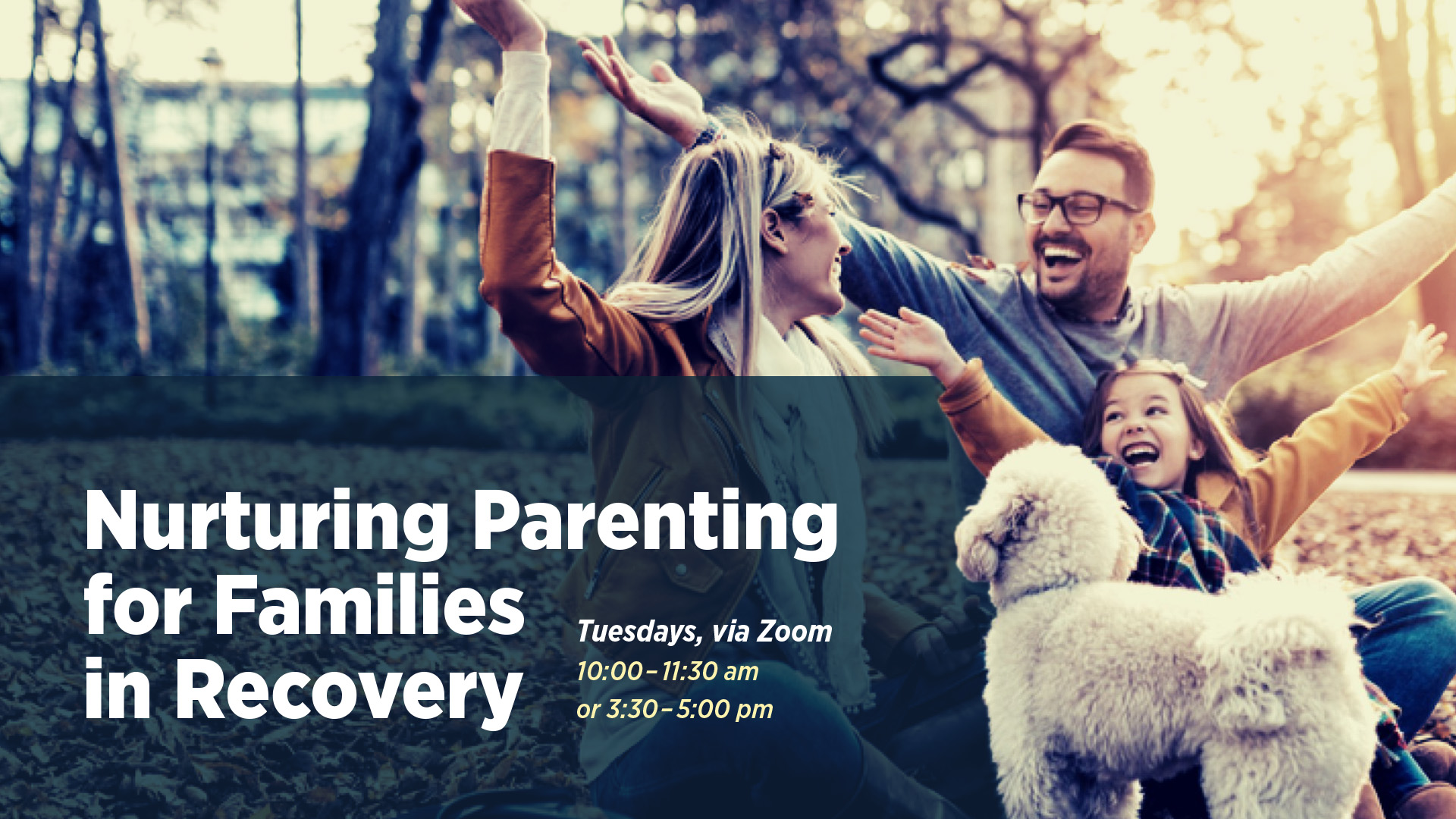 If you are a parent or caregiver working on your recovery and want to learn more about the effects of substance use on your family, parenting style, and relationship with your child, join us for this FREE program.
Through a series of guided discussions, you will enhance your self-awareness and increase your ability to relate to your child/children in a safe and supportive environment surrounded by parents and caregivers who share similar life experiences.
Together, we will:
Explore ideas and self-awareness
Build skills for nurturing self and others.
What to expect:
In this course, parents and caregivers will learn about stress management, guiding behaviors, and setting boundaries. Participants will learn about building trust with their children through exercises centered on self-care, finding hope, and critical parenting skills.
Class instructors will also offer community resources to aid participants in their recovery and parenting journeys.
Who are classes for?
This class is ideal for expectant parents, parents, and caregivers who are impacted by substance use. The class is also open to family members who are raising children that have been affected by substance use. Participants are encouraged to come to the group for as long as they wish. Many members have attended the group for years to receive ongoing parenting support.
REGISTER TODAY if you or a loved one is interested in participating in this free program!