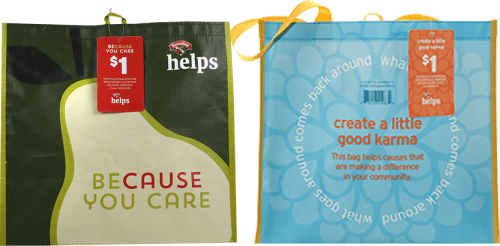 Today is our "launch day" for the Hannaford Helps Reusable Bag Program! For the entire month of April, we will receive $1 from each Community Bag purchased at the Winthrop Hannaford located at 399 Main Street. This is an amazing opportunity for Crisis & Counseling Centers not only to raise funds, but to also spread awareness about our non-profit within the community.
Tell your friends, tell your family, grab the image on our Facebook account and share on your social media for support!
Please show your support by purchasing these beautifully designed reusable bags! They can be found on the reusable bag rack and at various registers. We are confident that with the help of our dedicated supporters, we can make enough money to change some lives!
So don't forget, when you're shopping at the Winthrop Hannaford, grab a reusable bag or three and help the environment AND Crisis & Counseling Centers!